Top pharma companies in social media: whose opinion are we polling?
See on Scoop.it – PharmaSuccess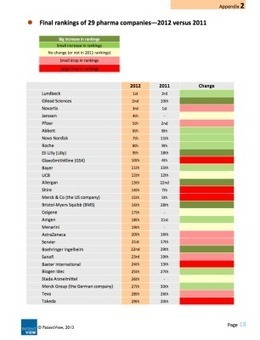 Millions of words have been written over recent years across media channels about the relative performance of pharmaceutical companies in social environments. This site has contributed a few thousand of its own, it should probably be noted at the outset.
No aspect of the management of the portfolio of presences of companies has been deemed to be too small to analyse in detail.
Repeatedly.
As the novelty wore off, we have for the most part managed to emerge collectively from the pleasure palace of social with our sanity intact, our humanity undiminished, and our sights firmly set on using social technologies to do things differently.
Somewhere along the way, a pharma social hegemony appears to have been established…
See on stwem.com
Vos commentaires
Vos commentaires